Harshan Arulmoli of Jaffna Hindu College won a Bronze Medal at the International Biology Olympiad concluded in Armenia on 18th July 2022. 600 High School students and Jury members from 66 countries participated at this competition which consisted of Theory and Practical Examinations.
This year, the IBO 2022 was held at Yerevan State University in Armenia from 10th to 18th July 2022.
Siluni Wickramathilake from Mahamaya Girls' College, Kandy, Harshan Arumoli from Jaffna Hindu College, Praveen Thennakoon from Ananda Maithreya College Balangoda and Karthik Pravin from D.S.Senanayake College, Colombo participated as competitors. Prof. Hiran Amarasekera from the University of Sri Jayewardenepura and Emeritus Prof. M.J.S. Wijerathne, University of Kelaniya participated as Jury members.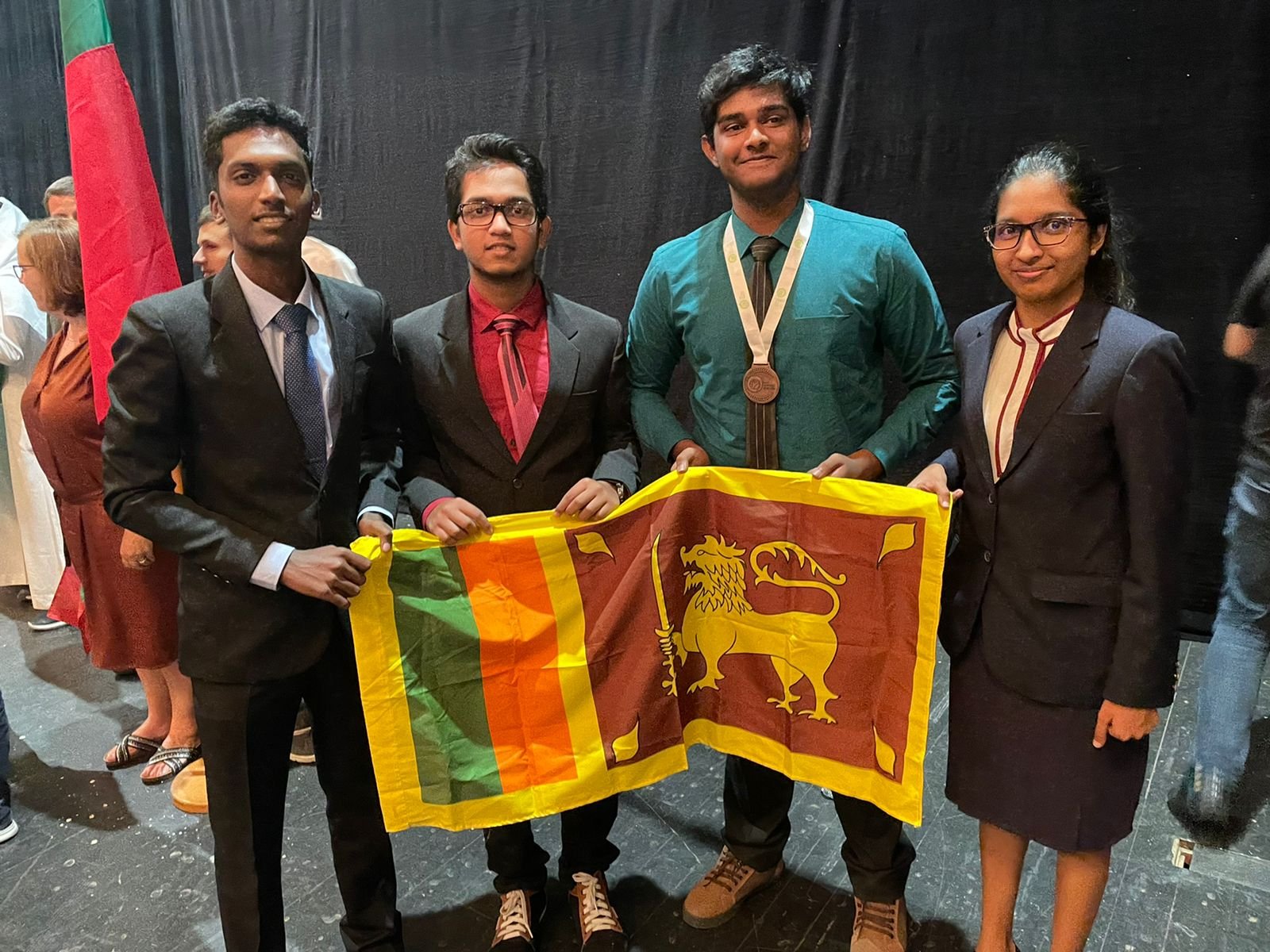 Photograph from the left
1) Karthik Pravin – D.S.Senanayake College, Colombo
2) Praveen Thennakoon – Ananda Maithreya College, Balangoda
3) Harshan Arumoli (Bronze Medal Winner, IBO, Armenia, 2022) – Hindu College, Jaffna
4) Siluni Wickramathilake – Mahamaya Girls' College, Kandy
Institute of Biology, Sri Lanka selected students based on Sri Lankan Biology Olympiad competition held in January 2022 as an online examination conducted in Sinhala. Tamil and English mediums, proctored by seven universities in Sri Lanka, viz., Universities of Colombo, Sri Jayewardenepura, Ruhuna, Peradeniya, Jaffna, Rajarata, and Eastern.
The Institute of Biology is the Professional body of Sri Lankan Biologists, incorporated by an Act of Parliament. The International Biology Olympiad (IBO) is an annual event where students from all over the world compete on their knowledge in Biology. As the coordinating body of the Sri Lankan Biology Olympiad, the Institute of Biology, Sri Lanka has been involved since 2009 in selecting students to take part in IBO with the help of the Ministry of Education.