Bronze Medal for Sri Lanka at International Biology Olympiad 2017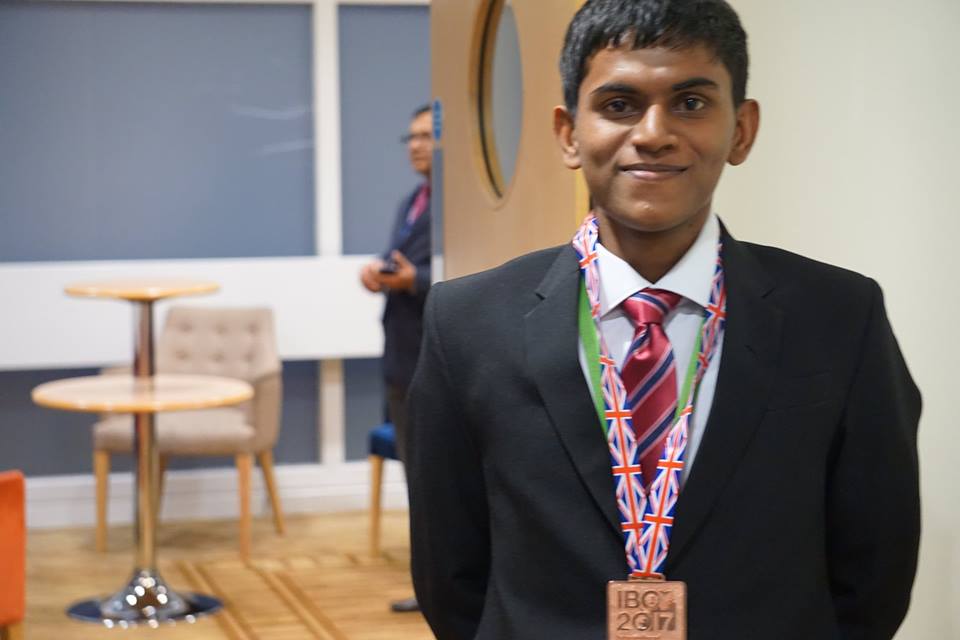 Dilshan Weerasinghe of  St. Peters College, Colombo won Bronze medal at International Biology Olympiad 2017 (IBO 2017) held at University of Warwick, Coventry, United Kingdom  23- 30 July. Nisal Punsara from Rahula College Matara, Anagi Kottahachchi from Devi Balika Vidyalaya, Colombo  and Sachini Mayanka Hettiarachchi from Mahamaya Girls College, Kandy  also participated this competition with three Jury members: Prof. M. J. S. Wijeyaratne from University of Keylaniya and Prof Hiran Amarasekera  and Prof Nissanka de Silva from University of Sri Jayewardenepura.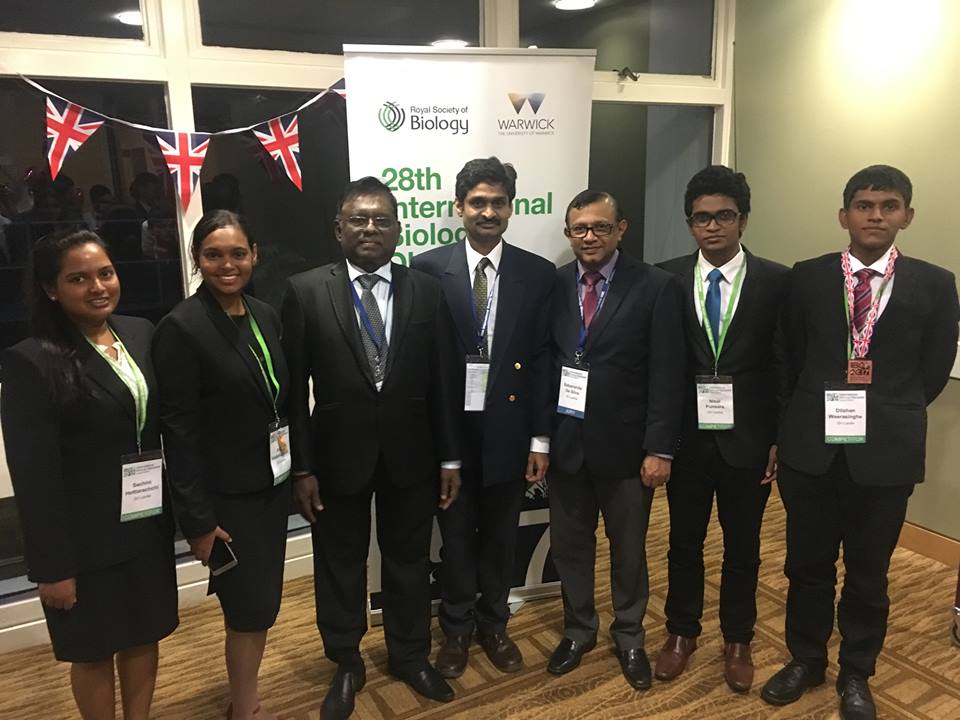 IBO 2017 at University of Warwick, UK 
Over 250 talented young students and Jury members from 61 countries participated in this competition. IBO 2017  was organised by the Royal Society of Biology in partnership with The University of Warwick. The event began on Sunday 23rd July with an Opening Ceremony (watch a recording on YouTube). Over the week there was two full days of exams for participants, split into a practical day and a theoretical day. There were also a number of excursions and activities for both participants and accompanying adults. The Olympiad closed with an Awards Dinner on Saturday 29th July.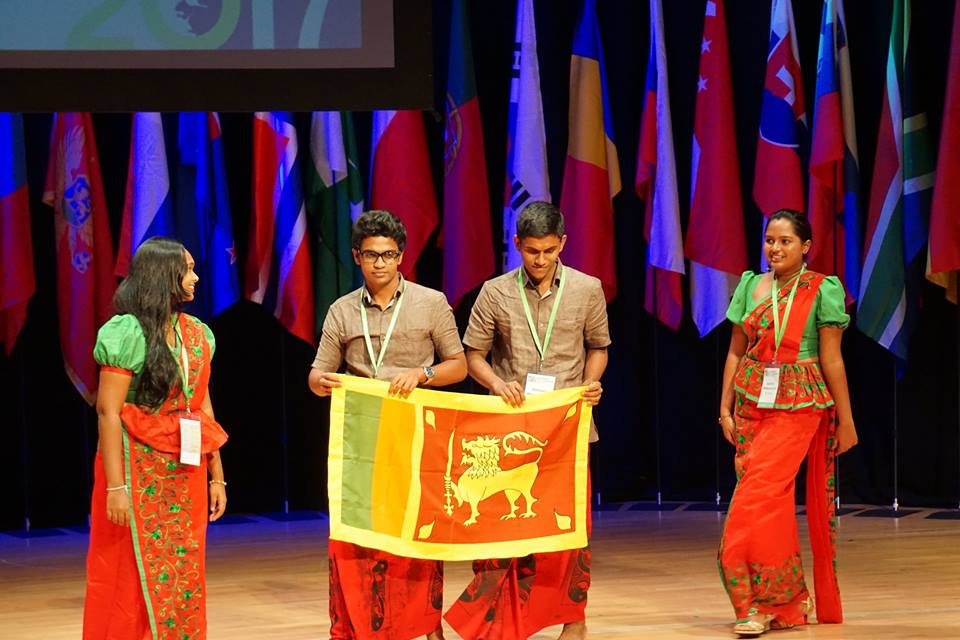 The International Biology Olympiad (IBO) is an annual event where students from all over the world compete on their knowledge of biology. The participants are pre-university school students. To take part in the IBO, the students must be in the top four in the National Biology Olympiad in their individual countries.
IBO Video Competition 
Sri Lankan Team also produced and presented a video titled "Don't Disturb the Rhythm of Life" for the video competition and it was selected for the final round.

The Sri Lankan participants were selected in the national competition conducted by Institute of Biology, Sri Lanka with the participation of over 1,200 Advanced Level students in June 2016 in six Universities: Colombo, Sri Jayewardenepura, Ruhuna, Peradeniya, Eastern and Jaffna. From the initial competition selected Gold and Silver Medalists were trained on Laboratory and theory knowledge  by Professors and Lecturers at University of Sri Jayewardenepura, Colombo and Kelaniya.
International Biology Olympiad Competition 
The International Competition was based on Theory and Practical Examinations on  knowledge and expertise in Biology. In addition to provide inspiring scientific challenges and the chance to win medals, the competition gave the youngsters a unique opportunity to get together with other young people with an interest in science.
Argentina, Armenia, Australia, Azerbaijan, Belarus, Belgium, Brazil, Bulgaria, Canada, China, Cyprus, Czech Republic, Denmark, Estonia, Finland, Georgia, Germany, Greece, Hungary, India, Indonesia, Iran, Italy, Japan, Kazakhstan, Kyrgyzstan, Latvia, Liechtenstein, Lithuania, Luxembourg, Malaysia, Mexico, Moldova, Mongolia, Montenegro, New Zealand, Nigeria, Pakistan, Poland, Portugal, Romania, Russia, Singapore, Slovakia, Slovenia, South Africa, South Korea, Spain, Sri Lanka, Sweden, Switzerland, Syria, Tajikistan, Taiwan (Chinese Taipei), Thailand, Turkey, Turkmenistan, Ukraine, United Kingdom, United States of America, Uzbekistan and Vietnam participated for this completion.