IOBSL is organizing the Inter-University Biology Quiz Competition for the undergraduates of State Universities for the 4th consecutive year in 2021.
Stage I (MCQ paper) will be conducted as an online examination on 2nd May 2021.
Participants will be chosen for Stage II of the competition based on marks obtained for the Stage I examination.
There will be cash awards to the winners in addition to the medals and certificates.
The deadline for registration is 10th April 2021
Register Now for IOB Quiz 2021!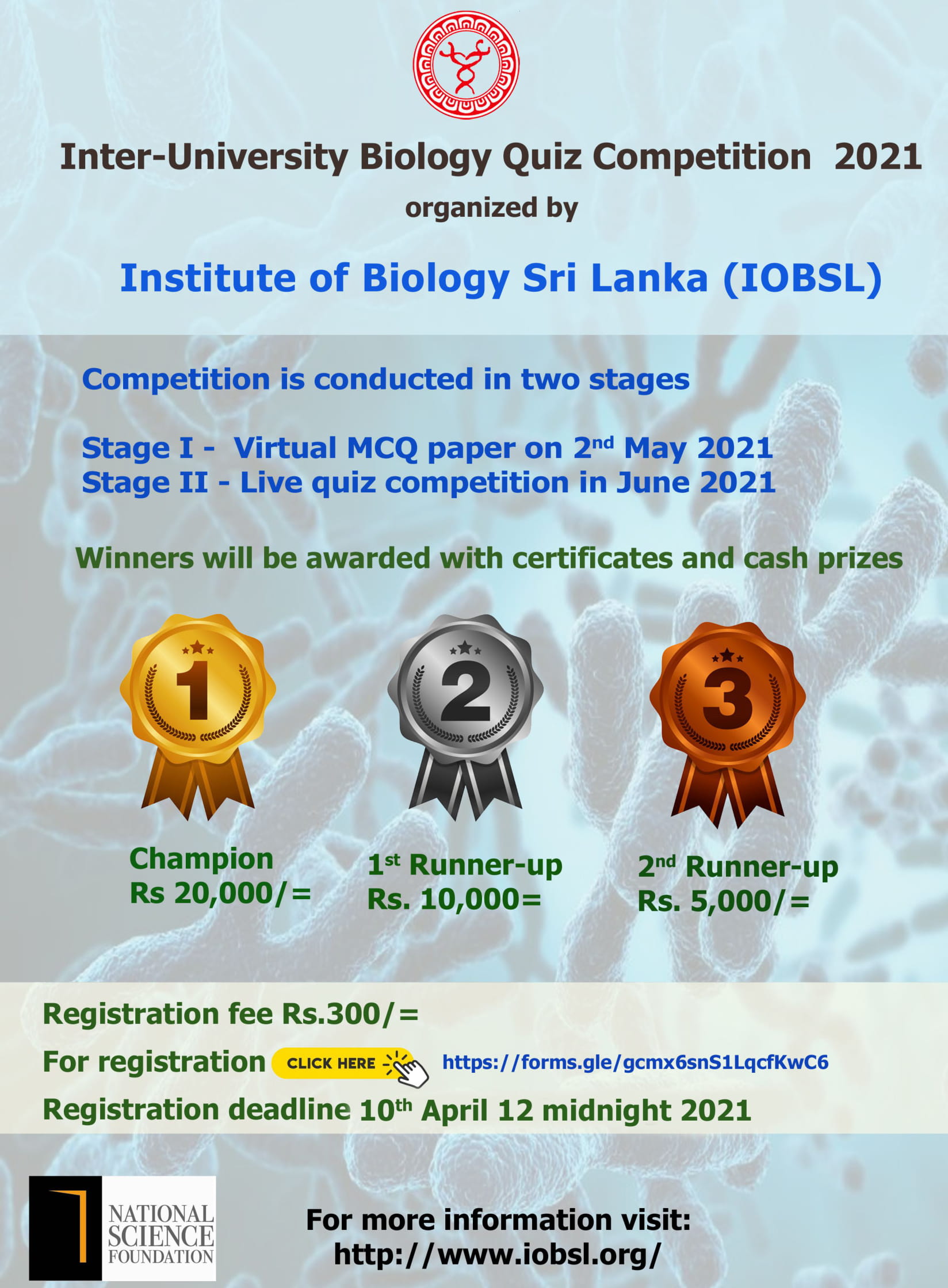 Register Now for IOB Quiz 2021!