Institute of Biology, in collaboration with the Biodiversity Secretariat of the Ministry of Environment, successfully hosted a symposium on the theme of 'conservation Sri Lanka 2012' on the 6th of July 2012 at the auditorium of Savsiripaya.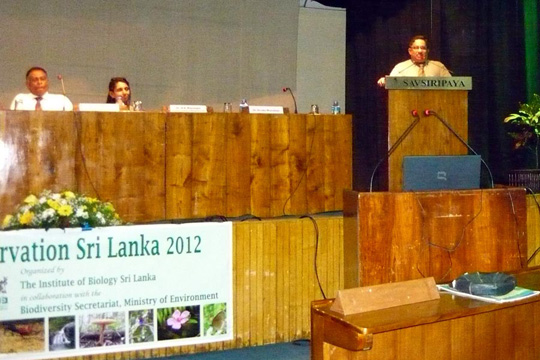 Eminent environmentalist, and an ornithologist, Prof. SW Kotagama delivered the key note address on changing times in conservation objectives. Followed by Dr. Magdon Jayasuriya's speach on the strategy of eradication of 
Parthenium
 Weed Problem in Sri Lanka, Dr. Devaka Weerakoon, a well known conservation biologist, discussed thechallenges in assessing the threatened status of species.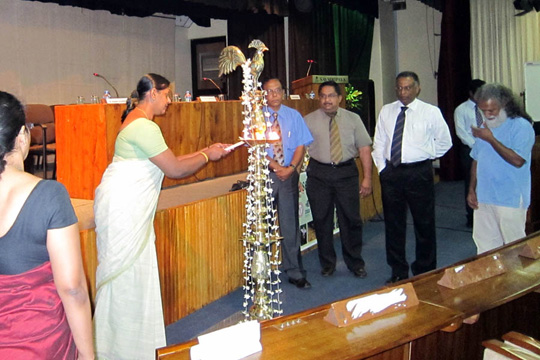 The technical sessions brought together a number of researchers where they shared their research related to conservation and this forum opened up a stage to bring out the unpublished yet important data for future conservation planning.
Download Proceedings of the symposium Conservation Sri Lanka 2012.pdf