The current drastic fertilizer crisis in Sri-Lanka is badly affecting the agriculture sector day by day. As a promising solution for this issue, a groundbreaking study on application of biofilmed biofertilizers (BFBFs) to enhance the potato yield by inducing the soil-plant interaction was conducted for the first time in Sri-Lanka by an energetic research team led by Dr. Amila Henagamage, attached to the Department of Science and Technology, Faculty of Applied Sciences, Uva Wellassa University of Sri-Lanka.
According to the research team, applying BEBF (150 ml/plant) to the potato field (Solanum tuberosum) at different locations with varying growing seasons has reduced the application of chemical fertilizers (CF) by 50% while enhancing the potato yield and the soil health. This notable novel finding was published by the research team in a recognized SCI journal, Pakistan Journal of Agricultural Sciences.
The continuous excess application of CF ends up with reduced crop productivity due to destruction of soil microbial diversity by collapsing the soil-plant interactions. Generally, farmers are using huge amounts of CF in potato cultivation to maintain the yield. Since the potato tubers are grown under the soil, there is a high chance for the chemical contamination of tubers with agrochemicals which leads to several health problems like cancers and kidney diseases. Hence, the scientists are eagerly looking for urgent eco-friendly alternatives while maintaining the soil fertility. As a result, the use of biofilmed biofertilizers developed from fungal and bacterial strains came in reality as an attractive alternative to CF. The rhizosphere microbes have direct influence in the plant growth while the application of soil microbes such as bacteria and fungi in the form of biofilm can effectively enhance the soil-plant interactions, production of chemical stimulators, recycling the available nutrients and act as growth promoters.
The current research study was conducted in collaboration with Regional Agriculture Research and Development Center, Bandarawela, National Institute of Fundamental Studies, Kandy and Department of Botany, University of Peradeniya, Sri-Lanka. In this study the microbial biofilms were developed using soil microorganisms screened from the potato rhizosphere environment. The microbial components in the best selected biofilm were identified as Bacillus pumilus, Bradyrhizobium japonicum, Bacillus subtilis and Trichoderma harzianum using molecular techniques and nucleotide sequence analysis. The best biofilm with different rates of CF was evaluated for the responses of potato yield, plant biochemical properties and soil parameters with two field experiments at two different locations having favorable conditions (Bandarawela) and unfavorable conditions (Bibile) for potato tuberization in two growing seasons (2015 and 2016).
The BFBF with 50% CF (50CB) showed the highest mean tuber yield at both locations in both seasons and the approximate tuber yield increment for 50 CB in the first season and second season at Bandarawela were 17% and 19% while 77% and 68% at Bibile location compared to 100 % CF application. According to this study, the average tuber yield obtained for 50 CB from Bandarawela in both seasons were 26.8 MT/ha and 27.2 MT/ha respectively which is greater than the average potato yield (approximately 18-22 MT/ha) obtained at Bandarawela for past 10 years under the standard recommended CF use. Even though, Bibile area is not suitable for potato cultivation, the application of 50 CB enhanced the potato yield up to 8.1 MT/ha and 6.9 MT/ha in both seasons.
The investigators have further reported that the addition of BFBF along with the 50% CF improved the soil chemical properties such as pH, soil organic carbon, available P, N, K+ and Ca2+ which led the enhancement of potato tuber size and yield, quality and plant biochemical properties including chlorophyll content, stem glucose content and tuber starch content. This finding opens a new era for the potato cultivation in regions having unsuitable climatic conditions.
References
Henagamage, A.P., Seneviratne, G. and Abayasekera, C.L., 2021. Effect of biofilmed biofertilizers on potato yield through induced soil-plant interaction. Pak. J. Agri. Sci, 58(6), pp.1715-1723.
Cover image – https://www.syngenta.com.pk/sites/g/files/zhg211/f/styles/syngenta_large/public/potato-farming.jpg?itok=0AuLbNWr
https://tradeinfact.com/bio-n-fertilizer/
Content images https://www.sciencedirect.com/science/article/pii/S2666049021000396
Story by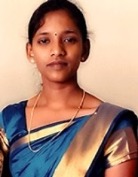 K. Tharshigah
Associate Member – IOB